Customer service centres | Espace client

At an Espace client or service centre, you can: 
Replace a regular fare OPUS card - 90 days before its expiry date
Recover the balance paid on a lost, stolen, or damaged registered OPUS card (regular or reduced fare)
Get an application form for a reduced fare OPUS card
Obtain Maestro status
Replace an expired regular fare OPUS card
Obtain a reduced fare photo ID OPUS card (only for seniors 65 years and over, and for Paratransit users)
Bank terminals make it possible to pay with:  Credit (Visa, Mastercard), Interac, Contactless (paypass)
At an Espace client in addition to selling fare cards, fare collectors there can perform a variety of tasks related to after sales service.
Go to one of the service points located at:
Espaces clients
Open from opening to closing of the station 7 days a week near the turnstyles

Angrignon -  Bonaventure - Côte-des-Neiges - Côte-Vertu

- Guy-Concordia (exit Guy) Henri-Bourassa 

- Honoré-Beaugrand - Jean-Talon

 -  McGill (near the Eaton Center) - Pie-IX - Saint-Michel - Snowdon 

- Université-de-Montréal
Espaces clients coming soon
Lionel-Groulx: November 26, 2018
Berri-UQAM: December 17, 2018
---
Customer service centres

Berri-UQAM 


Mezzanine level (near the turnstyles)
Business hours
Monday to Friday, 7 a.m. to 9 p.m.
Saturday, Sunday and legal holidays, 9 a.m. to 4 p.m.
---
Lionel-Groulx
Customer service is closed temporarily from 17 to 26 November to reorganize the space. The after-sales service will be offered from November 26th near the turnstyles.
---
Terminus STM Fairview Pointe-Claire
Business hours
Monday to Friday, 11 a.m. to 6 p.m.
Closed Saturday, Sunday and legal holidays.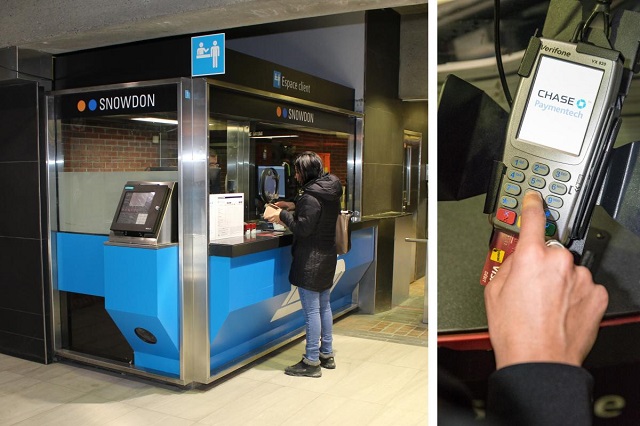 Top of page