ALTERNATIVES FOR BETTER ACCESS TO DOWNTOWN
If you take the Orange line in the morning, you know it can be hard to get a spot on the train, especially between Beaubien and Berri-UQAM. That's why, on August 26, we implemented Mouvement orange, a set of measures to help residents of this key area of the city get downtown. 
---
The new 445 Express Papineau line
The 445 operates during peak periods, with westbound service in the morning and eastbound service in the evening, taking you straight downtown and back.
---
Improvements and redesign
Redesign of the 435 Express du Parc/Côte-des-Neiges line
The 435 is now divided into two new buses to provide more regular service : the 480 Express du Parc and the 465 Express Côte-des-Neiges. Like the local 80 and 165 bus lines of the same names, these new Express buses operate during peak periods, with southbound service in the morning and northbound service in the evening.
Improvements to key bus lines
Service is increased on the 427 Express Saint-Joseph, the 80 du Parc and the 165 Côte-des-Neiges lines.
---
More métro service
Two AZUR trains have been added during peak periods increasing the number of trains leaving from Henri‑Bourassa station (not Montmorency) to nine.
JOIN MOUVEMENT ORANGE!
If you're going past one of our Mouvement orange bus shelters, snap a picture of yourself and tag it with #monbusmtl on social media.
Here's where you'll find our Mouvement orange bus shelters:
Line 445 west: on Papineau, north of Sherbrooke East
Line 480 south: on Du Parc, north of Prince-Arthur
Line 480 south: on Du Parc, north of Laurier West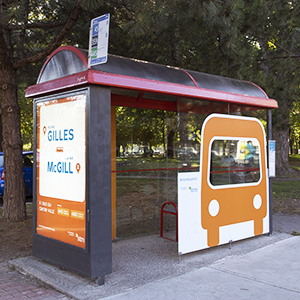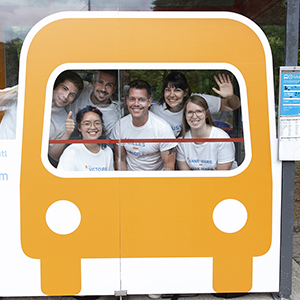 THE MOUVEMENT ORANGE EXPLAINED
Top of page