The riverside 68 Pierrefonds and 69 Gouin.
Along the Rivière des Prairies
       ''I love this line, especially in the summer, when you can go out to the beach at Cap-Saint-Jacques. Everyone's in a good a mood. It's mostly families with young children, which makes for a fun-filled atmosphere!'' - Lazid Rafik Mohamed, bus driver
The 69 Gouin starts at Cégep Marie-Victorin and goes along Henri-Bourassa Boulevard, travelling through the Montréal-Nord borough. At De Saint-Firmin Street in the Ahuntsic-Cartierville borough, you'll be just steps away from Île-de-la-Visitation nature park, which is worth a detour at any time of year. With its wetlands, waterside trails and calm surroundings, it's the perfect place to escape for a while. Go back in time and explore the Ancien Village du Sault-au-Récollet heritage site, including the majestic Église de La Visitation-de-la-Bienheureuse-Vierge-Marie, one of the oldest churches on the island.
© Tourisme Montréal - Marie Deschene
The 69 continues west to Henri-Bourassa métro station, where the Orange line intersects with a number of bus lines. It then turns onto Gouin Boulevard to pass through Bordeaux and Cartierville, whose beautiful homes and large trees are testaments to the rich histories of these neighbourhoods.
At Grenet Street, transfer to the 68, which will take you to the Pierrefonds-Roxboro borough. At certain points along Gouin Boulevard West, you may almost feel like you're in the countryside as you pass the Bois-de-Saraguay and Bois-de-Liesse nature parks, each with wooded areas and hiking trails.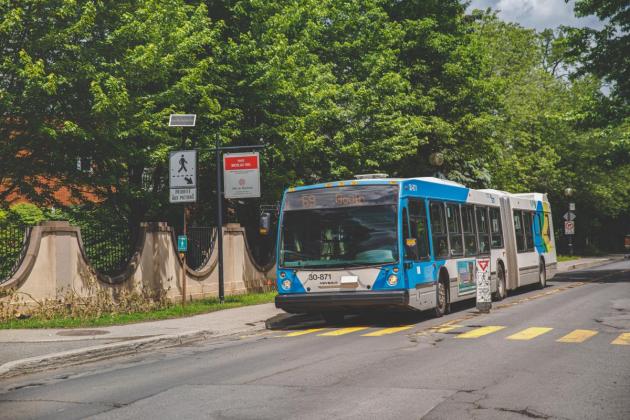 © Simon Laroche
''This route crosses Montréal from east to west. Part of the line takes you along Gouin Boulevard, with its attractive homes, near-century-old hospital and majestic trees. Remember the old Belmont Park and its attractions? I used to go there with my family in the 70s!'' - Martin Cyr, bus driver
Farther west after Pierrefonds, at the very end of the line, you'll end up at the huge Cap Saint-Jacques nature park. You'll feel pretty far from downtown exploring its trails, its ecological farm and its beach on Deux-Montagnes Lake—and all for the price of a single fare. Go ahead and treat yourself to a trip to the other side of the island!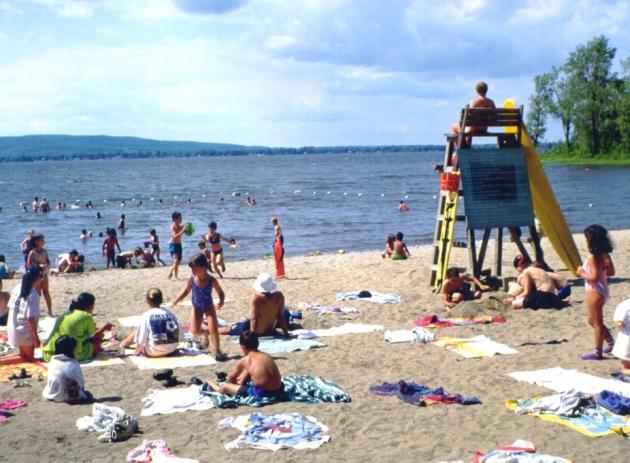 © Ville de Montréal
Top of page