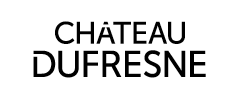 2929, Jeanne-d'Arc Ave., Montréal

Pie-IX
---

97 E. (arrêt Pie-IX / Sherbrooke)
139 S. (arrêt Sherbrooke / Pie-IX – coin sud-ouest)
139 N. (arrêt Sherbrooke / Pie-IX – coin nord-ouest)
185 E. (arrêt Sherbrooke / Pie-IX – coin sud-ouest)
185 O. (arrêt Sherbrooke / Pie-IX – coin nord-ouest)
439 S. (arrêt Sherbrooke / Pie-IX – coin sud-ouest)
439 N. (arrêt Pie-IX / Pierre-de-Coubertin
---

Main entrance1
Château Dufresne
$2 off adult entry fee
This sumptuous residence, classified rare historic monument in the East of the metropolis, plunges us into the beginning of the 20th century's atmosphere of prosperity. Its architecture, interior decoration and domestic installations testify to an influential and avant-garde Francophone bourgeoisie whose actions on the development of Montreal were important.
Upon presenting a valid STM fare.
The STM is in no way responsible for offers made by its partners, as it is only acting as a middle-man between its transit users and commercial partners for the purpose of promoting their products and services
  See all offers
Pick-up and drop-off locations may be temporarily blocked by construction work or detours. Our Transport adapté customer service agents will let you know when you book your reservation if this is the case.
Top of page