All aboard!
You wish to visit (or revisit) the tourist gems of our beautiful city? Kill two birds with one stone and hop aboard the 711 Parc-du-Mont-Royal / Oratoire. Convenient, the 711's route links the Snowdon and Mont-Royal métro stations via Laurier, taking you right by Mount-Royal Park and Saint Joseph's Oratory.
Schedule
June 18 to August 26: 7 days a week
Starting August 27: Saturday and Sunday
Enjoy the 711 bus line during these holidays
Gret news! The 711 line will be in service on Labor Day and on Thanksgiving to allow you to take full advantage of these two holidays.
Please refer to the Saturday schedule.
Please note that there will be no service of the 711 bus line on December 25, December 26, January 1 and January 2.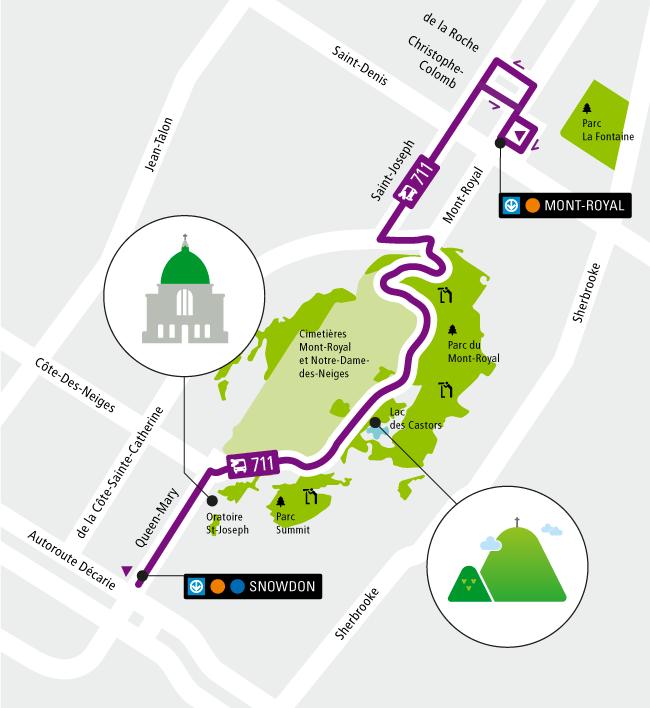 And there's more!
Do you use public transit occasionally? Here are a few fare cards to suit your needs.
Discovery tours in public transit
Top of page