Make a difference to the future of public transit
My voice my STM is a panel of over 20,000 customers who answer surveys on topics such as our major projects, trial initiatives and service quality. By sharing their opinion, our panelists make a real difference in Montréal public transit. Join them today!
Texte important
Did you know?
• Every year, $7,200 in prizes are awarded to My voice my STM panelists through various draws. To check out our most recent winners, click here.
Sign up now and create a profile to be entered automatically in a draw to win one of two quarterly $300 prizes.
Each survey you complete will then earn you a chance to win one of two $200 monthly prizes.
Sign-up contest (300$)
---
Nicole Soumis, Montréal
Alex Dunn, Montréal
Solen Rios, Montréal
Karla Monserrat Garcia Alvarez, Montréal
Anne-Sophie Boucher-Goyette, Montréal
Gabriel Barrière, Montréal
Survey contest (200$)
---
Lorraine Goyette – Montréal
Hélène Lacoste - Montréal
Lyne Desjardins - Montréal
Gaetane Fontaine -  Montréal
Giovanna Sebastiani - Montréal
Francis Plouffe - Montréal
Richard Obidniak, Montréal
Nadie Emond, Montréal
Clifford Jonatas, Montréal
Sophie Courchesne, Montréal
Kate Taylor, Montréal
Francine Landry, Montréal
---
Réal Cliche, Montréal
Suzanne Bolduc, Côte-Saint-Luc
---
My Son, Montréal
Carole Philibien, Montréal
---
Olivier Deraiche, Montréal
Zoé Cappe, Montréal
---
There are two contests to reward those who take part in My voice my STM. The first is held every three (3) months and is for new panel members and consists of a draw, among them, for two prizes worth $300 (see the contest rules here).
The second one takes place each month and aims to reward those who answered surveys and consists of a draw for two prizes, each worth $200. Each completed survey earns you an additional entry in the draw (see the contest rules here).
• Over 4,700 new panelists joined My voice my STM in 2022.
• On average, each panelist is invited to complete seven surveys per year, and over 13,000 people participated in at least one survey this year. With this feedback, we can improve public transit in Montréal.
We normally send our survey invitations by email. Last year, we introduced the option to receive them by text message, and 1,406 panelists chose this option.  
Here's how to subscribe to text message invites: 
If you are already a panelist, make your request at info@mavoixmastm.info
If you would like to become a panelist, sign up here and choose to receive our invitations by text message.
Your opinion makes a big difference
Here are examples of some recent STM projects benefitted from panelist feedback.
Between March and April 2022, 7,857 panelists were invited to participate in a study on street harassment in STM facilities. The study found that customers' sense of safety on bus and métro networks is high overall (but higher among men). Over 500 customers were able to speak about events they had witnessed and/or experienced. This helped us understand that most customers who witnessed acts of harassment did not know what to do in such situations, but that they were ready to act. The victims of harassment expressed that they would have liked to see more bystanders take action.
Following these results, in 2023, the STM will raise awareness about street harassment among its employees and customers and inform them of the importance of taking action.
The STM surveyed 4,449 panelists in July to anticipate ridership on bus and métro networks during the back-to-school period, so it could properly adapt its services to customer needs.
With this feedback, our teams were able to plan the services that customers will need once they return to their regular activities.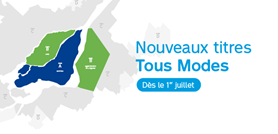 In July 2022, more than 6,000 panelists were asked to give feedback to help us understand the state of mind of customers regarding the fare redesign introduced by the Autorité régionale de transport métropolitain (ARTM).
With this feedback, we were able to determine how well customers understood the fare redesign and identify any gaps in the information provided.
These results were shared with the ARTM through various committees. We are working with the ARTM and other public transit organizations in the Greater Montréal area to adequately support our customers through these changes.
We surveyed our customers all year long to measure their experience of our network. Hearing from our panelists allows us to monitor customer satisfaction over time and target areas where we can improve the customer experience in our network.
With the gradual increase of ridership in 2022 (70% of pre-pandemic levels), operational factors (bus punctuality, métro disruptions and crowding) gained more importance as criteria for improving the experience in our networks. Thanks to your feedback, we will be able to improve the quality of our service.
The STM provides its customers with several digital and paper-based customer information tools to help them plan their trips. The tools have been available for several years, but until now, there was little information about their use and the level of customer satisfaction. In July, we surveyed more than 8,000 panelists to make the necessary adjustments to our information tool portfolio to ensure their proper and satisfactory use by our customers.
Each year, the STM launches a few major communication campaigns and partnerships. The panel helps assess them by measuring understanding, appreciation, and usefulness.
Between October and November 2022, more than 7,000 panelists were asked to rate the Reconnect communication campaign and its partnerships. This campaign aimed to promote festivals and summer events in Montréal for which the STM is a partner.
The feedback we received allowed us to measure the impact of partnerships on customer decisions to use STM services and assess the relevance of partnering with summer events in Montréal.
Constantly improving our survey accessibility
Several improvements have made our survey platform even more accessible, and we are continuously working to improve it.
My voice my STM is a research and survey panel made up of STM bus and métro network customers who volunteered to share their opinions on a number of subjects pertaining to public transportation in the Montréal area.
STM customers of the bus and métro network who register as members of the panel are given the opportunity to share their experiences and opinions about different aspects of public transportation and thereby help to improve STM services and shape the future of public transit. By becoming a member of the My voice my STM panel and answering surveys, customers can also win prizes.
Simply click on « Sign up », then fill out the online registration form, where you will be asked to provide information about your STM customer profile. After, you will receive an email to validate your registration.
The My voice my STM panel is open to all customers who ride STM public transit and who agree to answer surveys. Such customers must have an email address.
You will be invited to answer surveys once or twice a month, depending on your customer profile and STM needs.
Survey subjects are always about public transportation and the STM. For example, your level of satisfaction with bus and métro service, your opinion about the latest promotional campaign, your universal accessibility needs or your reaction to a new service the STM is planning on providing to STM bus and métro services.
You can take part in My voice my STM as long as you like and you can also quit at any time by simply clicking on the "Cancel your subscription" link found at the bottom of any of our email communications.
Each survey is different but, on average, it should take you about 5 minutes.
The surveys will usually be available for five open days, depending on the situation.
Depending on your email provider and your personal email settings, some emails sent from an automated system may be diverted directly into your Junk Mail folder. Please check your Junk Mail folder for our email. To avoid this situation, you can add our email address to your safe sender list, safe recipient list, white list (different names are used in different email programs) or to your address book.
If you have checked your Junk Mail folder and have not been able to find a copy of your Confirmation email, please contact us at this address: info@mavoixmastm.info
You can click on the "Cancel your subscription" link found at the bottom of any of our email communications, and follow the instructions on screen to complete the process. Once you have completed this action, you will be immediately removed from the panel.
Survey invitations now available via text message
Email used to be the only way to receive invitations to My voice my STM surveys. Now, you can also choose to receive invitations by text message.
Here's how to subscribe to text message invites:
Already a panelist? Email us at info@mavoixmastm.info to request text message invites. 
Want to become a panelist? Click here to subscribe and choose text message invites.
Constantly improving our survey accessibility
We hired a team of experts to evaluate our survey platform's accessibility. Several improvements will be made in the near future.
The most recent accessibility improvement was the addition of image descriptions for the pictures and emoticons used in our surveys. The image descriptions can be read by screen readers, which are used by some panelists with limited vision.
You can contact the My voice my STM team by writing to: info@mavoixmastm.info
Please specify your question or comment in detail, so we can understand the issue and find a solution. For example, please include:
A copy of any error messages
A copy of the question you have trouble with
A description of the problem you have with the question
The browser you are using (ex. Chrome, Firefox, Edge, etc.)
If your answer to a question is not accepted, please include the exact answer you are trying to enter
 
Top of page