Description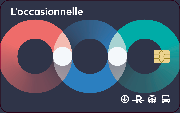 The L'Occasionnelle card is a non-rechargeable smart card. It can contain regular transit fares and is valid for pre-determined periods.
The following transit fares may be placed on L'Occasionnelle
The fares on L'Occasionnelle cards may be purchased from ticket booth attendants and vending machines located in metro stations or at points of sale. They allow you to transfer between metro and bus lines.
Using L'Occasionnelle card
Hold your L'Occasionnelle card above the reader in the fare box on the bus or on top of the turnstyle in the métro.
Hold it steady for a few seconds.
Validation of the fare will be confirmed by a green or yellow light and an audio signal (beep).
Keep your card for use as a transfer and as proof of payment.
In the métro: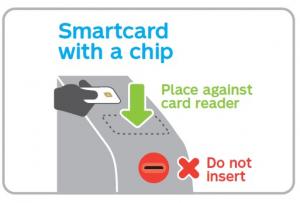 ---
1 The 1 trip fare at regular fare may be purchased on occasional smart cards only at points of sale. In the metro, this fare is available only on tickets.
Top of page