Work underway at Rosemont station
Project summary
Since September 2019, the Office municipal d'habitation de Montréal (OMHM) has been working on constructing the Îlot Rosemont project, a building adjacent to Rosemont métro station that will house 193 apartments for seniors.
In 2021, we will take advantage of the OMHM's construction site to replace the station's waterproofing membrane, which has reached the end of its useful life.
Duration of the work: September 2019 to early 2022
Description of the work: Construction site near the station
Métro impacts: No
Bus impacts: Yes
Impact on customer trips
The station will remain accessible at all times via Rosemont Boulevard.
During the work, bus stops will be relocated to Rosemont Boulevard and Saint-Denis Street, near the station. See the map below for the location of your bus stop.
The following bus lines will make a short detour on Des Carrières as they will no longer be able to turn around in the Rosemont terminus bus loop:
197 Rosemont
31 Saint-Denis
13 Christophe-Colomb
25 Angus
The 161 Van Horne will make a westbound detour on Saint-Hubert, Bellechasse and Saint-Denis before returning to Van Horne.
Bike racks are now behind the Marc-Favreau public library and on the Saint-Denis service road near the overpass.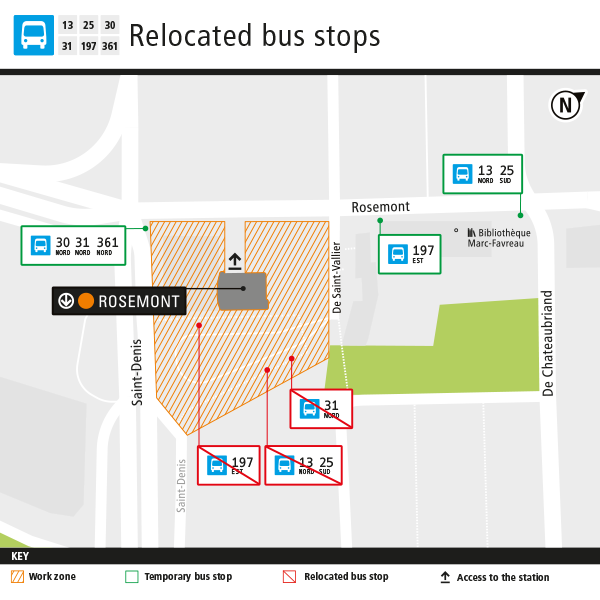 We are aware of the inconvenience that this work might cause. Rest assured that we will do what is necessary to minimize the impact on our customers.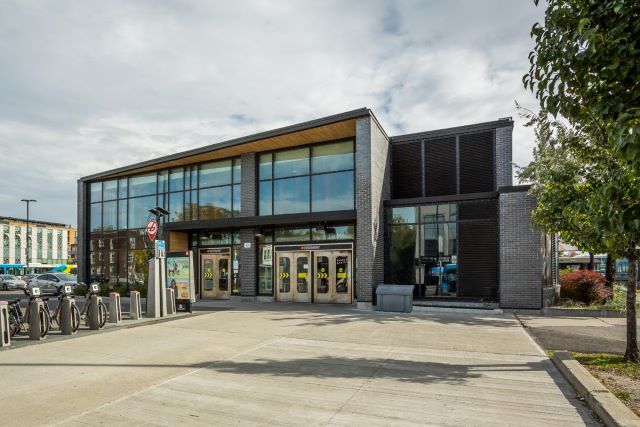 Rosemont station
Top of page